Playstreet works towards inclusion, training, and rehabilitation of the special child. The goal of Playstreet is to help children with special needs realize their true potential. We provide comprehensive services to families of children with special needs.
We offer services by experienced professionals in the fields of school psychology, Special education, speech therapy and occupational therapy. Our services range from intensive one-on-one therapies within our clinic and school to academic and behavior support for children in an inclusive setting. The motto of Playstreet is One Child, One Team, One Goal.
One Child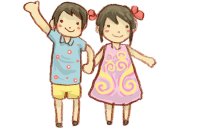 No two children with special needs are alike. Despite similar diagnoses children differ in their levels of functioning and demonstrate individual strengths and challenges. The services at our center are based on this understanding. Our program aims to facilitate differentiated education to meet the individual needs of every child attending the program. After a thorough assessment, the professionals in our team develop an Individualized Education Plan (IEP) for every child in the program. Based on the IEP, short term objectives are determined for the child to facilitate frequent monitoring of the child's progress in the program. Data collected on the child's progress are shared with the child's parents periodically. The child's IEP team meets twice a year (midyear and at the end of the year) to review and revise the IEP goals.
One Team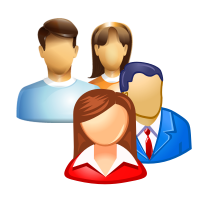 In order to ensure consistent progress towards a child's IEP goals, it is imperative that the child's parents, special educator, therapists and other service providers work together. Such a team approach towards helping a child is a challenge in a city like Bangalore due to the physical location of the various service providers. Therefore, we would like to integrate these services under the same roof in order to facilitate collaboration and to serve each child as a comprehensive team. At our center, parents, a behavior therapist, a special educator, a speech therapist, an occupational therapist, and a psychologist are a part of a child's IEP team. These professionals collaborate and work together to ensure that the child meets the goals stated in his/ her IEP.
One Goal
The overarching goal is to help every child with special needs achieve his/her true potential. Once a child's IEP has been developed, every member in the IEP team strives towards achieving the goals identified in the IEP. Based on the child's progress the team determines an appropriate transition plan for the child (i.e., inclusion in a regular school setting, vocational rehabilitation, or functional life skills instruction). Once a transition plan is developed, the center will work with parents to ensure that the child is transitioned well into the new setting by providing appropriate support services within that setting.